This website and the web shop of "GPF / STRINGPOINT" active on it respect the privacy of all users of our web shop. We also ensure that all your personal information that you provide to us is treated confidentially.
We only use your data where this is necessary, for example for orders. Your data will only be used to process your order as smoothly and quickly as possible. Your information will never be provided to third parties, unless third parties are involved in your order. Third parties are also obliged to respect the confidentiality of your data.
This webshop will only ask you for the following information for any orders: name, address (billing address, delivery address), e-mail address, telephone number and payment details. All this information is required to fulfill your order. If you must provide us with the aforementioned information, this will be done in a secure environment. Your data will also only be stored in a secure environment.
All your data will be treated with respect. "GPF / STRINGPOINT" values ​​the trust you place in us. That is why we will handle your data with the utmost care. Your data will be protected and treated confidentially at all times.
For any questions, please contact us via our contact form. We will help you as soon as possible!
The data of customers of "GPF / STRINGPOINT" will never be made available to third parties.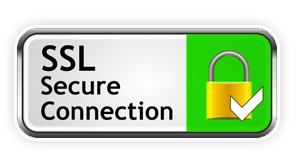 © GLOBAL PLEASURE FACTORY BV