TERMS OF USE OF THIS SITE
The use of this website: https://www.stringpoint.website is subject to the general terms and conditions included on this site. You are expected to take note of this. The general terms and conditions can always be adjusted, amended, supplemented or removed without notice or notification.
USE OF THIS SITE
A lot of attention and care has been given to this website and the online store on it. We strive to ensure that all information is as complete, correct, comprehensible, accurate and up-to-date as possible. Despite our continuous efforts, we cannot guarantee that the information provided is complete, correct, accurate or updated. If the information provided on (or via) the site shows shortcomings, we will make every effort to correct this as soon as possible. We cannot be held liable for direct and / or indirect damage resulting from the use of the website or the information made available on or via the site.
HYPERLINKS AND REFERENCES
On or via the site you will be referred with (hyper) links to other websites, and you will be referred to information sources that are managed by third parties. We then have no technical or substantive control options or control and therefore no guarantee can be given as to the completeness or correctness of the content, or the availability of these websites and information sources. The hyperlinks to other sites on this site do not imply any endorsement of the external site or its content. The links are provided for your information and convenience.
INTELLECTUAL PROPERTY
You have the right to consult, download and reproduce the information on this website for your personal use, provided you cite the source, in accordance with the provisions of the laws on copyright and other rights. For the reproduction or use of erotic information, prior written permission is always required. For the reproduction of information, please contact the site administrator, reachable at [email protected]
All models, which can be viewed on the sites of "GPF / STRINGPOINT" and / or the sites associated with "GPF / STRINGPOINT", are at least 18 years old and the identity is known at the publisher's office.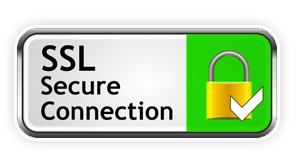 © GLOBAL PLEASURE FACTORY BV