Aquarius (January 21 – February 20)

In September, the Aquarius feels the need to take the lead everywhere. You feel a strong need to please your partner in every way possible. You may feel like your partner loves it all. However, this does not always have to be the case. Don't get too carried away with all your well-meaning ideas. It can have just the opposite effect! Singles meet a number of people with whom it clicks very well. It's like being a walking magnet! Still, you're not quite in the mood for fleeting contact. Hopefully something serious will come your way as well. Keep your eyes open!
Pisces (February 21 – March 20)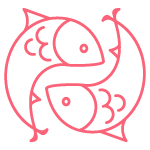 Perhaps against your principles it is still wise to compromise here and there or to admit you are wrong. If you succeed, you will grow closer and you can also count on a satisfying sex life! Every now and then take the initiative to spoil your partner. Pay attention to his or her body. This can be done, for example, by oral satisfaction or an erotic massage. That special attention is good for your partner, but the intimacy is also good for you. When you are single, you are very attractive to the outside world because of the positive energy you radiate. This is how you meet a potential love. But you will have to go out yourself to meet that person.
Aries (March 21-April 20)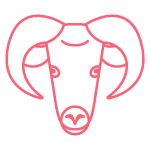 If you are in a relationship, you are open to experimentation on a sexual level this month. You try new things with your partner. For example, a new position or soft bondage. It's all possible this month. Whatever you try, it works out well. Also in September you will be able to talk openly about what is bothering you. This results in a hassle-free month. Moreover, it gives you the opportunity to start fresh on a project. Think, for example, of a new furnishing of your house. Make sure you don't miss your target. If you are single, a committed relationship may come your way this month! But beware: don't jump into a relationship too quickly, because that can lead to tense situations. Listen to your family when you introduce your sweetheart. They know you best.
Taurus (April 21 – May 20)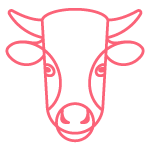 This month, your emotions are predominant and there is little room for your partner's. This applies to everyday affairs as well as sexual acts. In the bedroom, you tend to take more than you give and that worsens the bond between you and your loved one. Although you don't do it on purpose, it is important to be aware of this. The only thing that can turn the tide is good communication. When you have good conversations with your partner, you will also find relief in the bedroom. This can result in slow and intimate lovemaking! When you are single, you are blessed with a sexy look this month. A lot of potential lovers are drawn to that. But beware: there is a good chance that there is a wrong person who would like to take advantage of your (body).
Gemini (May 21 – June 21)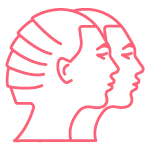 You have a lot to endure this month. You suffer from mistrust in your relationship and that causes a lot of grief. In addition, you experience that you do not get enough attention from your partner. You crave love and eroticism, but you can also be too demanding in this. Be careful not to indulge in someone else's flirtations. Talk to your partner about what's bothering you or see your friends. If you are single, you are not ready for a relationship this month. Better to build friendships first. However, a relationship can develop between you and someone you have known for a long time. When you go on one-night stands, it's important to enjoy them and then say goodbye!
Cancer (June 22-July 22)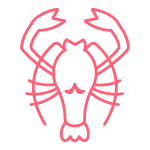 Sweet, sensitive Cancer. You may not want to admit it, but isn't it time for a new relationship or job? Where you normally hold on to your own safe environment, you have been restless for a while now. Deep in your heart you know where that comes from, give in and you will see that you can grow through change. Bet it won't take long before you find what you're looking for? The stars are very favorable this month!
Leo (July 23-August 22)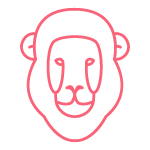 De Leeuw is heading for an exciting month. It might even be a bit too much for you. Where you normally are so bold and go straight to your goal, you are not so sure this month. Is there perhaps someone who distracts you and throws a spanner in the works? Even if you are in love, keep your head up and don't lose yourself in that other person. You are the king of the jungle and have a life of your own too!
Virgo (August 23-September 22)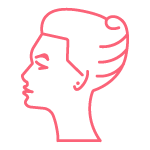 You are a source of energy in September, for yourself but also for others. Nice surprises and joy in love are waiting for you this month. You are also more open to new things sexually. Do you dare to make your long-cherished wishes known to your partner? In any case, this month you have an increased chance that they will come true! Singles are feeling empowered and free which is positively impacting their attraction this month. Hold onto this feeling and you will find yourself becoming an increasingly interesting target. That relationship you've been looking for for a while may just come to you in September!
Libra (September 23-October 23)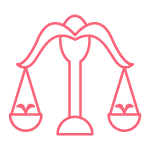 You won't sit still in September! You got a huge energy boost from the stars and that energy has to get out in a certain way. This can be through mental challenge, or through physical activity. Challenge yourself this month and finally step up to that person you've been liking for ages or use this energy to do something extra for your partner. Take your verbal communication and sexting to the next level. And you can also release that energy very well in the gym and then in the bedroom. Did you know that working out together is a very good way of foreplay?
Scorpio (October 24-November 22)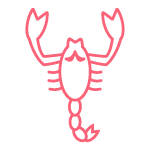 If this month was a road sign, it would be a triangle with a big exclamation mark, because: beware! The stars are not in a favorable position and unnecessary confrontations are lurking. Both at work and in your love life. So be careful and make informed decisions. Perhaps contradictory, but the stars also advise this month to give in to your gut feeling. Do you feel like you really need to do or take action this month? Then do this. If it really feels right, it will bring about beautiful things. So in the field of love and relationship you have to be especially careful, don't say things you don't mean. This radiates through to your sex life, be careful. This is not the month to start experimenting and discovering, but stick to the old familiar.
Sagittarius (November 23-December 21)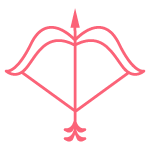 September is the month of action for Sagittarians! Do, do and do more. It's time to get out of your couch and take action. Whether this relates to sports, the home, work or relationships. Now is the time. You will notice that this gives you a lot of energy. Incidentally, it is a very successful working month for you and great opportunities will arise. Be extra careful in terms of health this month. In terms of love and relationships, this month is probably a bit boring. If you are in a relationship, you may notice that you may be in a slump. Keep communicating with your partner and you'll be fine.
Capricorn (December 22 – January 20)
This month will be all right as long as you take responsibility for your actions. If you don't do this, very annoying conflicts can arise. Think carefully about what (and who!) your priorities are this month and fight for them. There is no such thing as "too much" in love. You'd better make sure that you make it clear to your partner how you feel about him/her. Single Capricorns also do well to clearly express their feelings towards their fling, date, or Tinder match. If you don't, this could become one of those moments that you will think back on years later with regret and a feeling of 'what if...'.
© The Stringpoint Group
bron: one-dc.com